Master's in Middle Eastern Studies
The program provides students with qualifications and skills needed for careers in various fields. The ability to understand Islam and Middle Eastern issues is very important to both government agencies and the private sector, and the demand for professionals with a corresponding academic background is therefore very high. Students acquire the skills they need in an attractive research environment at the Institute for Islamic and Middle Eastern Studies. Research is conducted here in both complex major projects and subject-specific individual projects.
The combined research-teaching approach enables students to begin examining problems and issues in Islamic and Middle Eastern research at an early stage of their studies. Because programs in Islamic and Middle Eastern studies no longer automatically and exclusively lead to an academic career, but instead enable students to pursue a wide range of careers, the question as to how academic knowledge can be transferred into the non-university professional environment has become much more important. The expertise and skills taught in the program are always applicable to potential professional careers as well. For example, courses are also taught in which students learn how academic knowledge can be successfully transferred to a non-academic environment, such as the media, for example. There are four basic components for any professional career here: the ability to properly conduct academic work, the language proficiency acquired through the program, the professional qualifications attained through the same, and the ability to transform academic knowledge into expertise that can be used in a wide range of professions.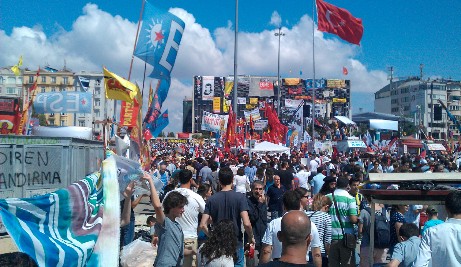 Basic information

| | |
| --- | --- |
| Degree: | Master of Arts in Middle Eastern Studies, Universität Bern |
| Number of credits: | 120 ECTS credits |
| Degree programs: | Offer for other degree programs: |
| Combination possibilities: | several |
| Duration: | 4 semesters |
| Language: | German |
| Beginning studies: | Fall or spring semester |
Details of program
Both Master programs at the Institute for Islamic and Middle Eastern Studies expand the knowledge acquired in the Bachelor program in Islamic and Middle Eastern Studies or in an equivalent course of study. The Master program generally takes two years to complete. The Master program in Middle Eastern Studies focuses on contemporary social, political and cultural processes in the Middle East. The main subject fields here are "Social Sciences and Anthropology" (SF3).
Scheme of program
Electives / Course type
ECTS
90
30
* Number of courses
*
*
MA seminar Type 1
7
3
21
MA seminar Type 2
5
1
5
2
10
Reading list
5
1
5
1
5
Project paper
5
1
5
MA / Doctoral Colloquium
4
1
4
Language module III-IV
10
1
10
Language course: Expansion of knowledge I
5
1
5
1
5
Language course: Expansion of knowledge II
5
1
5
1
5
Master thesis
30
30
Small academic paper
5
5
Summe
90
30
Combination possibilities
The Master's degree program in Middle Eastern Studies consists of a major with 90 ECTS credits and a minor.
Any subject taught in a sufficient scope at the University of Bern can be chosen as a minor. However, students are not permitted to have a major and minor in the same branch of study.
To complete a minor at another Swiss university, students must submit a written request for permission to the Dean's Office of the Faculty of Humanities.
Structure

| Major ECTS | Minor ECTS |
| --- | --- |
| 90 | 30 |
Requirements
Swiss bachelor's degrees/programs
from the University of Bern
that allow admission to the desired master's degree program without any assessment:
Bachelor of Arts in Islamic and Middle Eastern Studies
from other Universities
Language requirements
Good knowledge of English and French is required, as is extensive knowledge of at least two Middle Eastern languages (Arabic, Persian, Turkish, Uzbek, Indonesian, Swahili and possibly others after consulting with the institute).

For questions regarding application and admission, please contact the Admissions Office.
Application and admission
Application and admission
After your master's
The demand for academicians with qualifications and skills as regards the aforementioned four basic components has risen continually over the last few decades. These qualifications can best be acquired in a research environment that also incorporates the latest theories and research methods. Such an environment also enables students to pursue their own individual research interests.